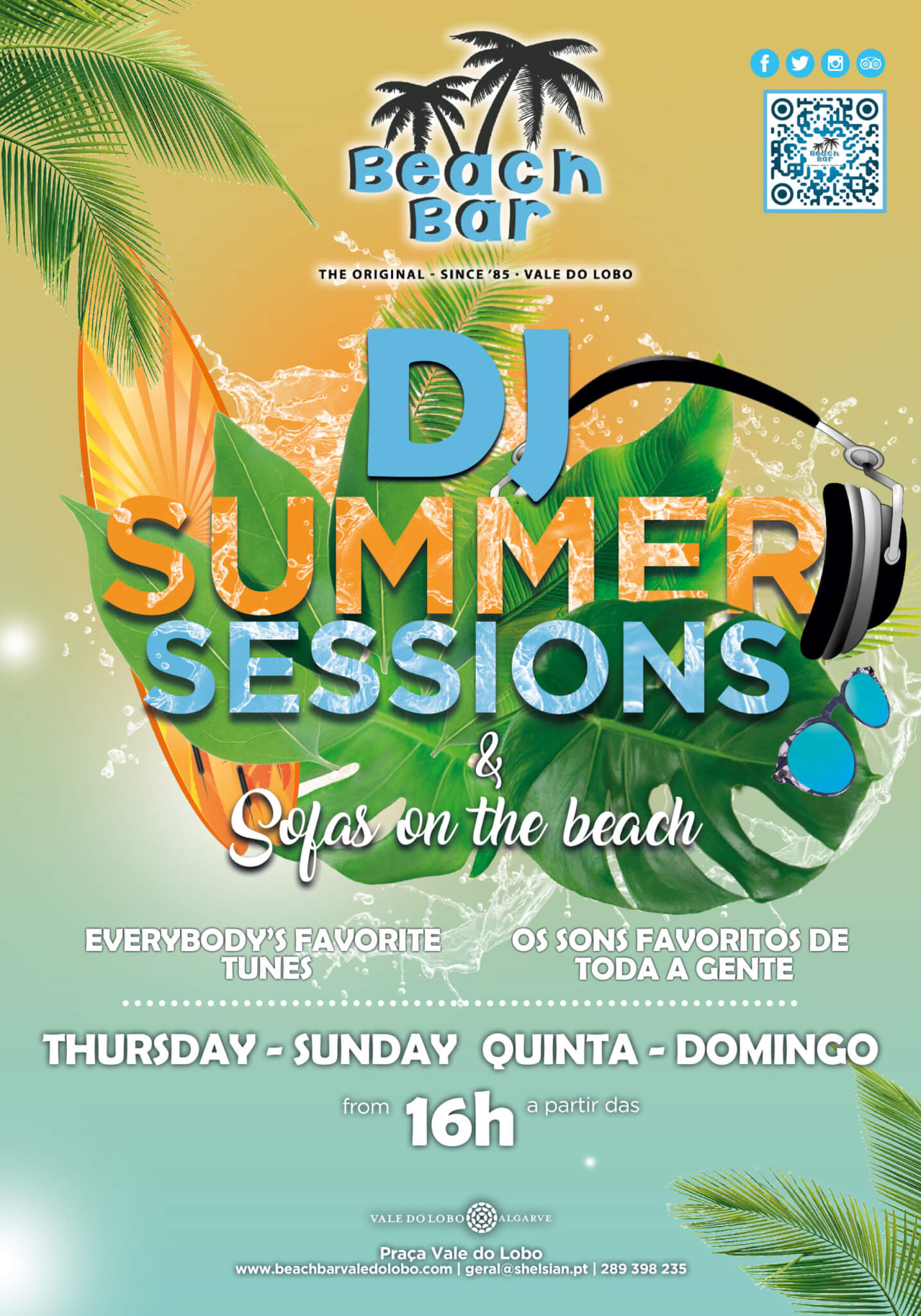 Your Summer holidays just got better! Join us at Beach Bar for those amazing afternoons at the beach, with the DJ SUMMER SESSIONS. The best tunes for all generations, from Thursday to Sunday, at 4pm!
Have a drink and relax with your toes on the sand!
We look forward to have you with us!